What you can do to help make a big difference to the Council's budget
There are some simple steps that virtually any borough resident can make to help protect vital public services and help the Council save money.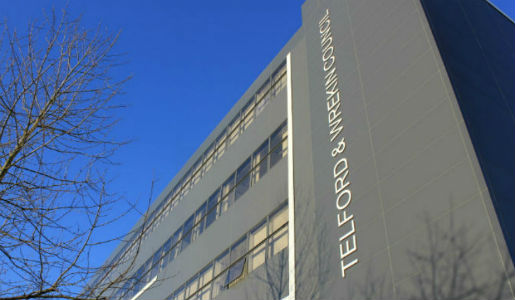 It is urging people in the borough to consider taking at least one or more of these six steps that together would save Telford & Wrekin almost £4 million a year, money that would help protect services for older people and children.
These steps are things that most people in the borough could do themselves that together would make a big difference to the Council budget, for example:
• Recycle more – if every home recycled just one 1kg more of waste and 1kg more of waste for the green bin per collection, this would save £210,000 a year. One kilo is the equivalent of around ten newspapers.
• Use council leisure facilities more often – if everyone in the borough used a council leisure facility and Telford Ice Rink just once more a year – this would generate an £1.2m. These have been refurbished offering high quality facilities at an affordable price and there's TLC discounts too.
• Request Council services via www.telford.gov.uk or use the Everyday Telford app – doing this is much cheaper than contact in person or on the phone - £8.62 compared with just 15p. If every other contact with the Council was this way it would save around £580,000 a year.
• See just one of the great variety of shows on offer at Oakengates Theatre – if every show sold four out of five seats this would generate an extra £315,000 a year and attract even better acts to the borough, in turn attracting more visitors
• Help to tackle to fly tipping and littering by reporting these so that the Council can prosecute culprits. Halving these incidents would save £175,000 a year
• Doing more to help older people stay independent and live in their own homes for as possible. This starts at just taking more interest in or regularly visiting older relatives, friends and neighbours. If we could help 100 more people to stay in their homes this would save £1.3m a year.
Cllr Bill McClements, cabinet member for finance, said: "The Council has done a huge amount to make £70 million of cuts in recent years and with Government grant continuing to being cut in future, we can only be sure that there's more that we will need to do.
"These are some very simple things that anyone can do and will go a long way to help us and to help provide some protection for key services.
"I urge everyone in the borough to think about what they could do and help play your part in helping to protect services for the future."

The campaign has been launched as the Council has published its budget proposals for the next two years, which would freeze council tax for the third year running to 2017 and make a series of one-off investments, including a £1m fund to support high streets and making swimming free for over 50s.
The budget is now out for consultation and more information on this and ways thathttp://www.telford.gov.uk/budget can give their views is at www.telford.gov.uk/budget