Council wins £10m bid to transform Telford station access and roads
The continuing redevelopment of Telford town centre has received a huge boost after the Council won funding for a £12 million scheme to improve links from the town centre to Telford rail station.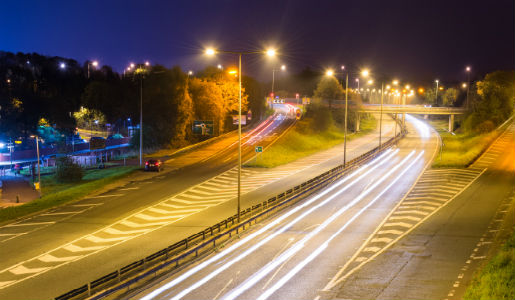 Telford & Wrekin's scheme is the only single council bid in the West Midlands to win a Local Highways Maintenance Challenge Fund award, securing £10.3 million funding Department of Transport funding. A condition of the grant is that the Council puts a further £2 million towards the scheme.
This will transform links between Telford's train station and the town centre, providing a high quality pedestrian footbridge with suitable access for all – a key gateway for visitors arriving in the town centre to visit attractions such as Southwater, the International Centre, Telford town park and Telford Shopping Centre.
The scheme will also fund improvements to Hall Park Way and Rampart Way, two key routes on the outskirts of the town centre, making these dual carriageways.
The improvements to Hall Park Way & Rampart Way are the next phase of the Council's Town Centre Transport Strategy adopted in 2009 and follow on from the Box Road improvements.
They will reduce the amount of traffic using the Box Road as a through route and enhance links between the M54 and the A442. Ultimately the scheme will support the growth in visitors and traffic that the £250 million Southwater development and the planned £200 million investment by the owners of Telford Shopping Centre will generate.
This will complement the work that is due to complete very shortly on the Box Road making this two way and creating safer and easier routes for pedestrians and cyclists to use, while improving links between the Shopping Centre and Southwater. This work has also improved links from the Shopping Centre to the rail station footbridge.
Cllr Bill McClements said: "This is more great news for the redevelopment of Telford town centre and for all residents accessing the improved facilities and the fact that Telford & Wrekin is the only council in the region to have a winning standalone bid to the fund tells its own story.
"It underlines the Government's belief in what is happening here and the positive changes in our borough that are making this a place that business and visitors want to come to.
"It will help greatly improve the welcome to the town centre for visitors arriving by train, which at the moment doesn't reflect the great offer we have.
"As the appeal of Telford and Southwater as a regional leisure attraction grows, supported by the recent reinstatement of a direct train service to London, this will become an increasingly important point for people arriving in Telford. It's yet another indication that Telford is on the up."
It is expected work on the scheme will start in spring 2016.